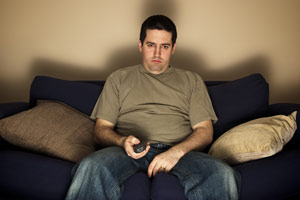 There has been a lot of talk lately about how detrimental sitting can be for your health. The human body was designed to move in order to stay healthy. It can be hard to believe that by simply sitting, you are shaving years off of your lifespan and setting yourself up for health problems later in life, but researchers are stressing how sitting is literally killing you. The solution? Simply get up and move.
A recent study published in the American Journal of Preventive Medicine showed that sitting for extended periods (more than 3 hours per day) is the root cause of roughly 3.8 percent of general deaths in all of the countries that were surveyed.
Members of the World Health Organization have stated that inactivity can cause numerous health issues, and is the fourth leading cause of premature death worldwide, and are encouraging people to become more physically active.
A slight reduction in sitting time can do wonders
For individuals who work office jobs and spend the majority of their day sitting, reducing this time to less than 3 hours a day may seem like a daunting task. By starting in small increments, you can help your body adjust slowly to a reduction in sitting time. Even a 50% reduction in the time spent in a chair can cause a 2.3 percent decline in general death rates, according to researchers.
Does exercise help?
Even if you were to perform the minimum recommendation of 30 minutes or physical activity per day, you could still not counteract the negative effects extensive sitting has on the body. Physical activity should be performed throughout the day in order to negate the effects of sitting. This doesn't mean you need to perform an entire workout. Simply walking in place or around the room for a few minutes every hour or so is sufficient.
Various countries are warning their inhabitants of the effects of extensive sitting; however, Colombia is taking the lead by implementing sedentary behavior guidelines by teaching individuals to not only minimize the amount of time in which they sit, but also programming government computers to periodically pause in order to stimulate the users to get up and move.
How can you get moving?
It is recommended that for general good health, an individual should take 10,000 steps per day. This can be quite challenging as most people only take 3,000 to 4,000. Experts suggest purchasing and using a pedometer to help you keep track of how many steps you take on a daily basis.
In a working environment, speaking to your supervisor about the possible use of a standing desk can also help. Research conducted by Dr James Levine showed that by using sit-stand desks, his colleagues reduced their time in a chair by 8 hours per 40-hour workweek.
Taking walks around your office building at lunchtime, or walking in place while talking on the phone can help break up the time spent in a sitting position.
Getting active doesn't have to be a major life overhaul. By implementing small steps over a period of time, you can reach the recommended 10,000 step mark and help increase your lifespan in no time.
…
to read the entire article go to http://phoenixfitness.lifestyleezine.com
Google+